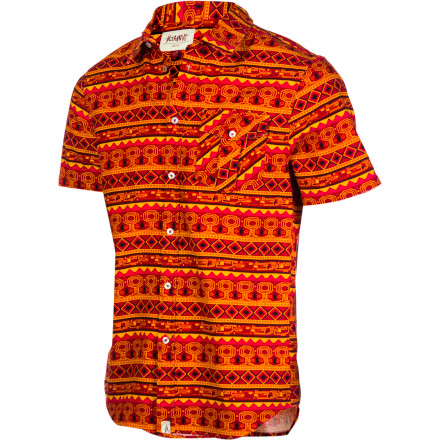 Detail Images
What do you think about this product?
Have questions about this product?
Bring on the 1980's.. or sun..
As you look upon this shirt, a fry meme might pop into your head. "not sure if mega-ugly, or just trendy and contemporary." It's 80-20. Altamont provides amazing material, thick and sturdy, ready to be abused during the summer months. Being 6'3, a L is perfect, I like my stuff slimmer, but this is a great length and doesn't look like I'm falling out of it.