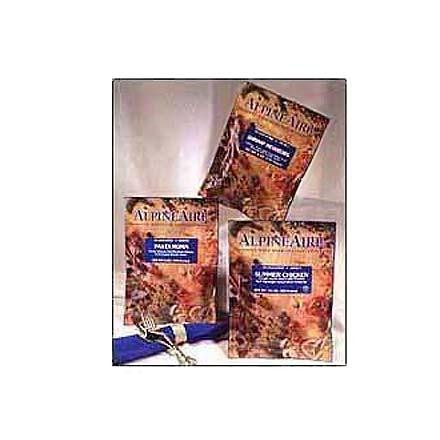 If you own a cookstove or even just a pot and some matches, these freeze dried and dehydrated meals are the way to go. They're lightweight, compact, and super easy to prepare. The meals are packaged in resealable foil pouches. Most weigh between 5 and 7 ounces and offer 2 servings. To prepare a meal, just add a couple cups of hot water right to the pouch. A few minutes later you're ready to chow.
What do you think about this product?
Have questions about this product?
This meal wasn't the best but we were really hungry so it wasn't that bad. We let it cook just a little longer to make sure the turkey completely rehydrated but it still wasn't quite there. The turkey tastes pretty dehydrated in the texture, but again it's not too bad and especially being super hungry it's okay.
This tasted fine. This was no favorite but it is nice to mix things up a bit. I would buy it again for that reason.
This had an okay taste but I followed the directions completely and ended up with soup that almost broke my teeth every time I bit into the turkey.