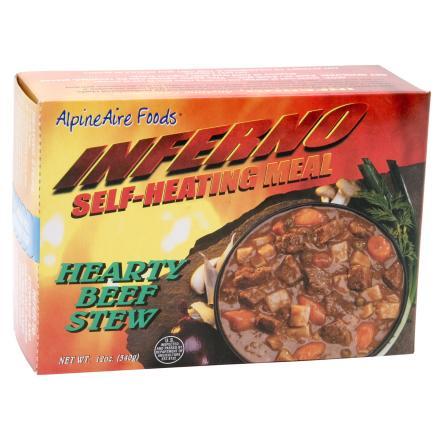 Detail Images
What do you think about this product?
Have questions about this product?
for what it is, it is better than the regular freeze dried entree's and it taste more solid.

also, the self heating feature is awsome-- all you have to do is pull the strap , wait and eat, yeha!
the gravy is right on as far as thickness and

flavor. this is # one as far as I know.
this meal seriously tastes like someone took a dump in a can and sealed it up and slapped a tag on it
positives: tastes ok, good backup to dehydrated food if you're short on water

negatives: you're packing extra weight since this isn't dehydrated. pull tab for self-heating is supect and unreliable. self-heating element also has a foul odor.