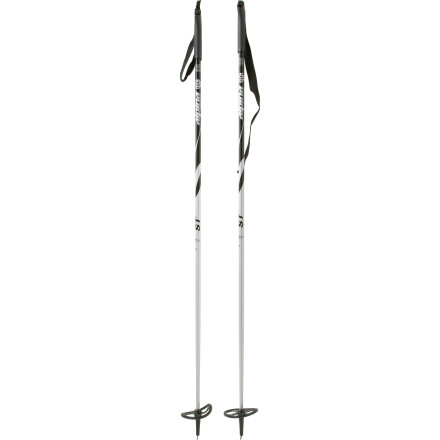 Detail Images
Winter can wear on the best of us, but you don't let it because you go outside to kick and glide with the Alpina ASC ST Snowflake Round Ski Pole complementing your skating or touring. Made with lightweight 5083 aluminum in the shaft, this pole helps propel you through the flats and climb trails without a bend or break before you get halfway to the frozen lake winterscape.
Shaped plastic handle allows an easy grip and the nylon web strap ensures the pole doesn't slip off and slow your constant pace
Butterfly-shaped baskets and steel tips allow easy stabs and quick skating
Included powder baskets keep you on top of new snow when you tour over wilder backcountry trails
What do you think about this product?
Have questions about this product?
It is South Korea. How much is shipping...
It is South Korea. How much is shipping to South Korea, including?
Your best bet for a quick answer about shipping will be to click on the chat now link at the top of the page. That will get you in touch with a BC rep who can answer your question.