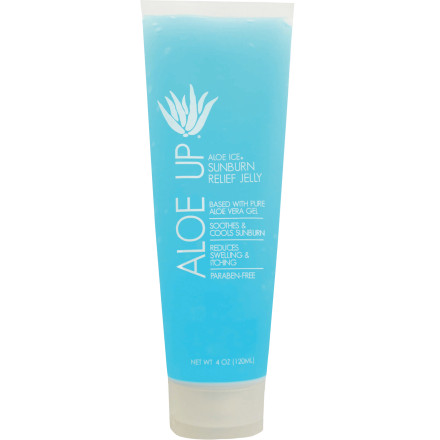 OK, you've sworn you re-applied sunscreen, cursed whatever delightful activity exposed you to the sun, and finally accepted the fact that you have a sunburn. This is a good time for the Aloe Up Aloe Ice Jelly. Besides the fact that the name Ice Jelly by itself sounds wonderful to your hot, irritated skin, this jelly actually uses 99.6% aloe vera gel, so your skin gets as much healing power as aloely possible. The topical pain reliever Lidocaine quickly soothes, and the aloe gel replenishes and helps your sunburned skin.
What do you think about this product?
Have questions about this product?
Great product. will buy again when gone.
I agree with the last review. All you really want is the Lidocaine. The aloe is nice after the Lidocaine kicks in.
As far as I'm concerned the aloe is a byproduct while the lidocaine is what brings the relief!

And yes; it does work!