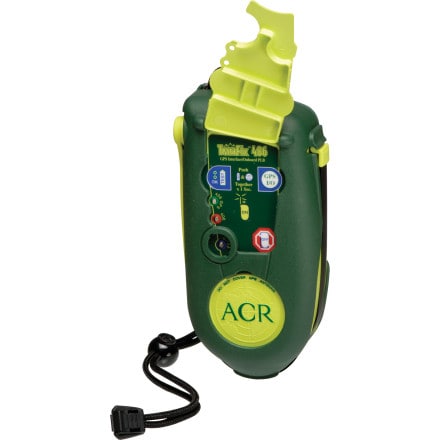 The ACR TerraFix 406 GPS I/O NH PLB instantly sends your GPS position to available searchers with the push of a button if you get in over your head. Instead of spending the next week lost in the mountains, just activate this PLB to notify the nearest search and rescue group. Register this ARC unit online, and your searchers will even know exactly who they're looking for thanks to a unique identifier in the code. Best of all, this unit requires no subscription fees. Have you priced a sat phone lately? *Available for US shipment only.
Share your thoughts
What do you think of the
ACR
TerraFix 406 GPS I/O NH PLB
? Share a...
Posted on
Can I use this to send out a signal that...
Can I use this to send out a signal that people can track with google maps? or is it just a beacon for emergencies?
Responded on
This is just for emergencies. ACR has new beacon coming out soon that will the ability to push a button that will people here I am and I am OK. There will be a subscription for the function. However there is no need for a subscription in order to use the emergency functions on the beacon. If you want something for true emergencies this is the product to get. If you want a messaging device then get a SPOT. The ACR products are designed as a life saving technology and are the most reliable.
Posted on
What's the difference between the I/O PLB...
What's the difference between the I/O PLB and the I/O NH PLB?

Thx!
SS
Best Answer
Responded on
The only difference between the two is the NH model uses Non Hazardous batteries so you don't need to dispose of them according to your local hazardous waste ordinances (they're a bit more friendly to the planet). There is no difference in operational specifications or useful life between the two types of batteries and likely once all the non-NH models are sold, the NH will become the only option.