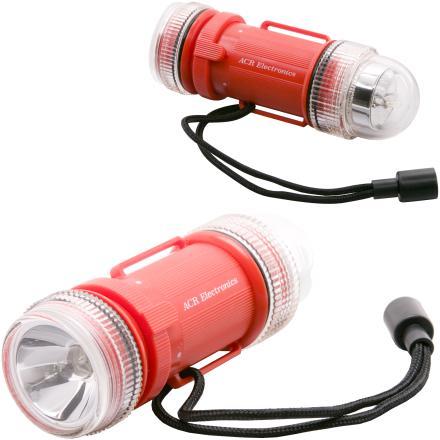 Detail Images
Description
The ACR Firefly Plus Strobe gives your rescuers a bright light to follow.
Pack the ACR Firefly Plus Strobe in case you find yourself lost in the dark on water or on land. This strobe and flashlight comes in handy in any emergency situation—just turn it on and call out for your lost party. Use the ACR Firefly Plus' low-level flashlight to save on battery life and switch to the strobe in open, visible areas. This buoyant emergency device comes through anywhere from deep in the backcountry to out on the open waters.
Unanswered Question
I'm seeking a reliable emergency dive...
I'm seeking a reliable emergency dive strobe - with a battery life of at least 8 hours, with replacable battries, not difficult to maintain or likely to turn on when packed. -- as always, at reasonable cost. tks for any help. Steve