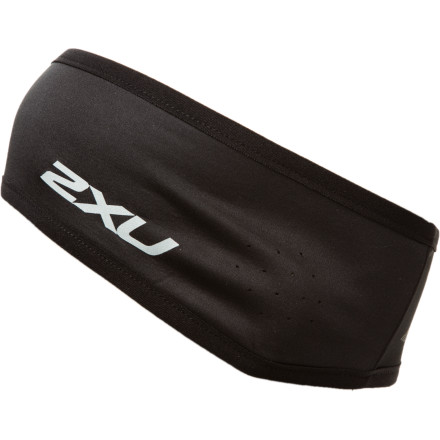 The benefits of a balaclava or a beanie are lost when you find yourself ripping it from your head because you're overheating. Insulation over your ears and forehead goes a long way during cool weather rides and Nordic ski trips. Keep the nipping of Jack Frost away from your ears with a 2XU MicroClimate Headband.
Made from insulated and breathable microfiber, the MicroClimate Headband pulls moisture away from your skin, so you don't chill during your ride. The wide construction of the band keeps hair out of your face while running, and fits seamlessly under a helmet when it is time to ride. Perforated holes over the ears keep you aware of the huffing and puffing of your riding partners.
The 2XU MicroClimate Headband comes in Black with a Silver 2XU logo.