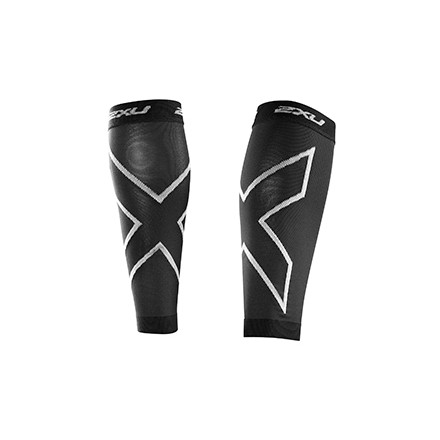 You've seen compression socks and tights, so what exactly is the point of a compression calf sleeve? Well, if you're like a lot of us, you have favorite socks for cycling or running, and the 2XU Recovery Compression Calf Sleeves allow you to wear your favorite socks while reaping the benefits of compression technology.
As the miles stack up and the lactic acid builds, the 2XU Recovery Compression Calf Sleeves help to increase your circulation, reduce vibration, and prevent fatigue so you can keep up your commanding pace. The PWX POWER compression technology was extensively researched with the help of high-caliber athletes and sports institutes to boost your bloodflow and quicken recovery during and after demanding workouts.
The 2XU Recovery Compression Calf Sleeves are available in sizes X-Small to X-Large and in the colors White/white, Red/red, Pink/pink, and Black/black.
What do you think about this product?
Have questions about this product?
good compression gear!
Familiarity:

I've used it several times
I'm always skeptical of new technology, and it being fly by night snake oil. Over several years now of using compression gear I find that it does give you a definite benefit. I have used these in 2 ways 1st during a long run where it really helped how I felt for the rest of the day after a 10+ mile run. And 2nd as recovery from a run or bike especially when I can't put my feet up and relax because I have a job and a life an a lawn to mow after I get my training in. 2XU always does an excellent job and I would recommend these to anyone to help out their bike and/or run.