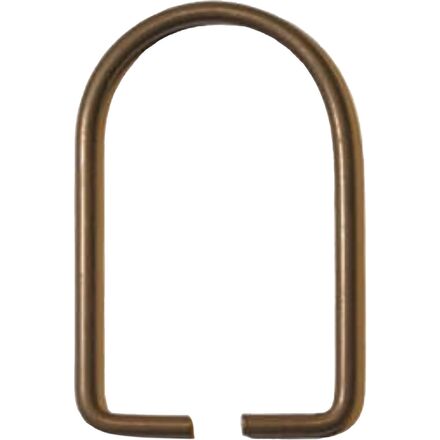 Colors
Description
No one said the climb got easy, just easier.
When you hit those steep sections of skin track that make your knees feel like they???re bending the wrong way, flip up your 22 Designs Climbing Bails and make them do all the work.
quality
Familiarity:

I've put it through the wringer
these are good as it gets but when you are mounting your bindings you need to try and line up the climbing bail with a good spot on the heal or your boot because sometimes if you dont the bail will work itself into a lug on the bottom of your boot and wiggle its way back down NOT COOL!. happens with my black diamond custom boots
HammerHeel Bail Major Failure X 2
For the 1st year, I had good luck w/ the bails, but then on a 1-week hut trip in Canada, both bails broke within a couple of days of each other. It appears w/ repeated stressing (i.e. weight on the bail) these bails will fail. That part is OK, 'cause what won't fail w/ repeated use? The problem is, is that when they broke at the high point of the radius one side of the break was at least 1 cm of the other side (i.e. the wire pieces were significantly misaligned). What this tells me is that there was much unnecessary stress on each of the bails. I think this is a design flaw. This is hard to describe, but just be aware of this potential and if you're going on a long trip, have a couple of extras w/ you.
what jack said, go with the tall ones, the short ones are pointless. I've never seen a hammer heel go bad, they have the best spring back, never fall down when they aren't supposed to, and they are equally handy at holding the heel thrown down on Hammerheads and Axles during transportation, carrying etc.
Got to love the tall climbing bails! What would you use short ones for? Who skis low angle slopes with Hamheads, anyway?! While your at it, pick up the stiffy springs, too! Stiffy springs are so nice!